Welcome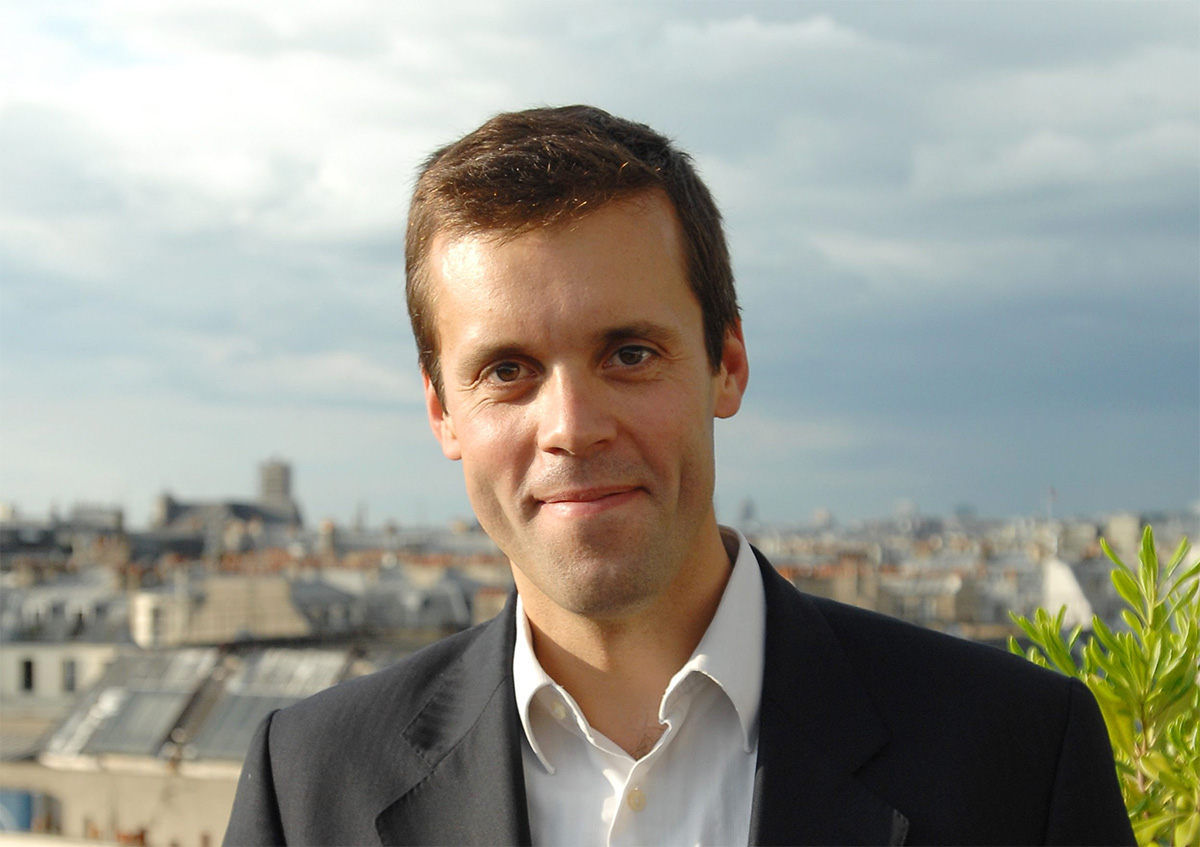 Dear Madam, Dear Sir, Dear Investor,
On behalf of all the employees of Alchimie, I welcome you to our website dedicated to our investors. it is with enthusiasm that I introduce our Company following our IPO realized in November 2020.
The television and video market is undergoing a significant change, caused by the massive increase in the telecom networks' capacity allowing more and more videos to be consumed and leading to an increasingly delinearized consumption of content. Consumers can now watch the content they want on demand, when they want it, on the device of their choice.
Founded in 2016, Alchimie is part of these transformations and new trends in content consumption. In less than 4 years, we have built an OTT (Over the Top) platform of subscription video on demand (SVOD) offered via original and exclusive thematic channels. So far, Alchimie distributes 70 affinity thematic channels co-published with media groups, personalities and influencers. Our innovative offer has already attracted more than 330,000 paying subscribers in Europe.
With solid assets, our IPO will enable Alchimie to accelerate the launch of new exclusive original channels and to support its international deployment in the 4 languages in which the Group already operates.
To support this ambition, the Group must strengthen its teams in order to sign new partnerships and develop them in France and abroad.As you will have understood, Alchimie is now in an important phase of its history.
On behalf of the whole team of Alchimie, I thank you for your interest.
Nicolas d'Hueppe, CEO of Alchimie
Alchimie in brief
Alchimie distributes 70 affinity thematic channels co-published with talents (personalities and influencers), brands and media groups
Discover in video the unique model of Alchimie
Since its creation, Alchimie has aggregated more than 60,000 hours of content established with more than 300 prestigious partners including Arte, France TV distribution, ZDF Entreprises and Zed.
Thanks to this asset, media groups and recognized talents such as Guillaume Canet, Jacques Attali, Poisson Fécond, Jérôme Le Banner, Dr Whatson, The Big Issue, Reworld Media and Prisma Media have been able to launch S-VOD pay channels using Alchimie's international catalog of rights to compose their own editorial offer while relying on Alchimie's international distribution network of more than 60 distribution platforms. The latter includes telecom operators, smartphone manufacturers and digital platforms looking for original content to monetize their traffic and generate revenues.
Here is an overview of the Alchimie's channels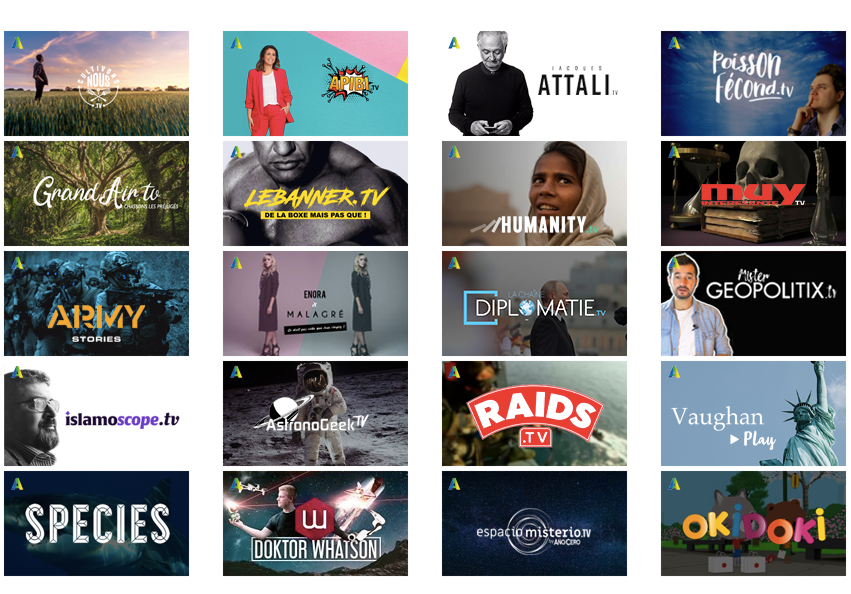 In addition to its content catalog and distribution network, Alchimie has a proprietary application (TVPlayer) that allows direct access to its channels and a recognized technological platform allowing the industrialization of the marketing of SVOD channels.
The Company has thus succeeded in positioning itself between the extremely fragmented world of rights owners and that of distribution platforms, through the publication of original and exclusive thematic affinity channels.
This model, present in the music and video game worlds, is a first in the world of video and television.
A booming thematic television market driven by the explosion of OTT players...
As a result of these trends and new ways of consuming content, new players have emerged, gradually becoming major players in the audiovisual sector. They offer original content, intuitive user interfaces and low prices with no long-term commitment. Indeed, the dissociation of content and hardware is paving the way for the development of OTT television offers that work across all platforms via a subscription taken out on the Internet.
In parallel with the offer of catalogs of premium movies or series, thematic content offers have been developed, as digital has made it possible to lower the cost of launching an SVOD channel to a few thousand euros.
... structurally supported by the "cord-cutting" effect ...
By cancelling subscriptions with traditional television operators, whose annual price is often high, consumers have created the phenomenon known as "cord-cutters". They have reallocated their budget by buying a TV box (Android TV, Apple TV, Roku, etc.) and subscribing to video-on-demand services (Netflix, Amazon Prime, Disney+, etc.). The churn trend within the "cord-cutters" represents several million households per year, constituting a business opportunity estimated by Alchimie at approximately 10 billion dollars per year1.
... and accelerated by the pandemic 

In addition, the lockdown linked to the Covid-19 pandemic has intensified the "cord-cutting" effect.
As an example, the 10 most important American providers of premium television services in terms of number of subscribers have thus cumulatively lost 2.3 million subscribers between January and March 20202.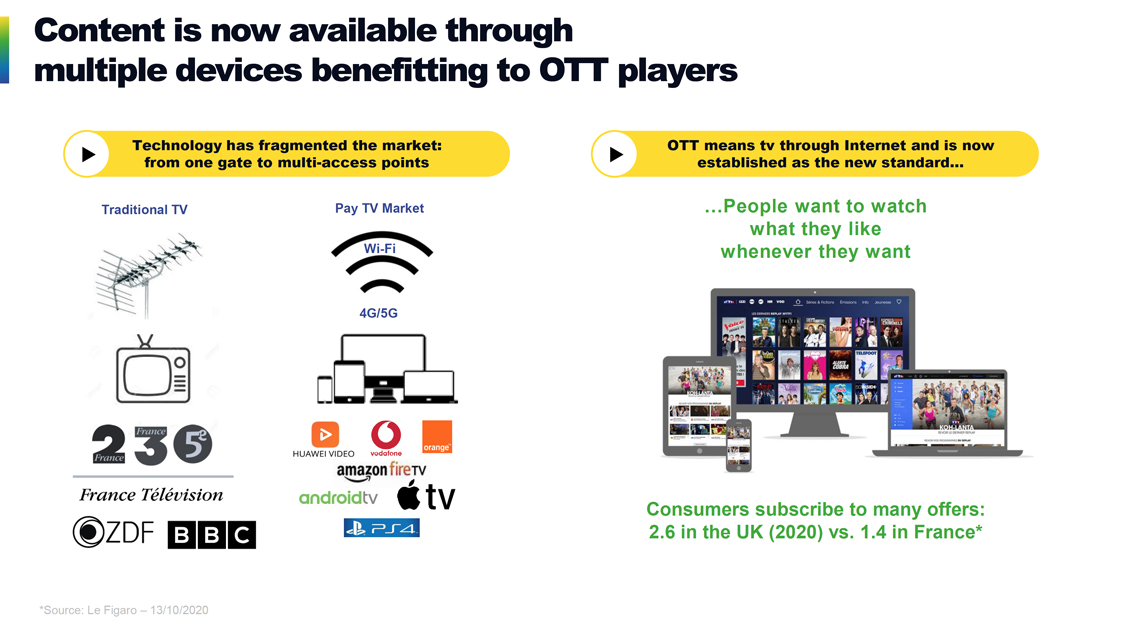 The Alchemy model is based on 4 pillars:
a revenue sharing model allowing flexibility in costs;
solid assets ;
a virtuous circle linked to so-called "network effects"; and
an international positioning already established and fuelling future growth.
Revenue sharing, a business model that benefits all stakeholders
Alchimie has built its business model on revenue sharing with a percentage distributed to the different rights owners whose contents are proposed in the offer. Since its creation, Alchimie has developed close relationships with leading rights owners in terms of thematic content such as Arte, France TV distribution, ZDF Entreprises or Zed. The rights owners open their content catalog to Alchimie and benefit in return from an original value proposal, based on revenue sharing and not on the payment of a minimum guaranteed.
The balance available after remuneration of the rights owners is then distributed between Alchimie, the talents or media groups and the distribution platforms.
Solid assets creating strong barriers to entry
Already 70 exclusive thematic channels ...and a new channel launched every week in Europe
An international catalog of rights that already includes more than 60,000 hours of multilingual content from more than 300 rights owners such as France Télévision, Arte, ZDF Entreprises, BBC, ZED and Inverleigh, and is constantly growing with approximately 2,000 hours of additional content per month
A subscriber base of nearly 330,000 paying subscribers providing Alchimie with high visibility and recurring revenues;
An international distribution network consisting of more than 60 distribution platforms;
A proprietary application, TVPlayer, historically deployed in the United Kingdom and also available in France, Spain and the United States since September 2020, as well as a technological platform enabling the industrialization of the marketing of SVOD channels.
A CSR approach at the heart of the strategy, with ESG performances evaluated at 70/100 by the rating agency Ethifinance
A virtuous circle linked to so-called "network effects"
Like many digital platforms, Alchimie's business model will generate so-called "network" effects. These effects maintain the dynamic growth by creating a virtuous circle. The more rich, diverse and up-to-date the content available on SVOD channels is, the more it will allow the launch of different and original SVOD channels. The more differentiated the SVOD channel catalog becomes, the more distributors will be interested in creating partnerships and giving visibility to TVPlayer in particular, thus increasing the subscriber base. The visibility and potential of subscribers will attract new talents and media groups willing to launch their own SVOD channel, which will feed the demand of new rights holders to monetize their content via Alchimie and so on.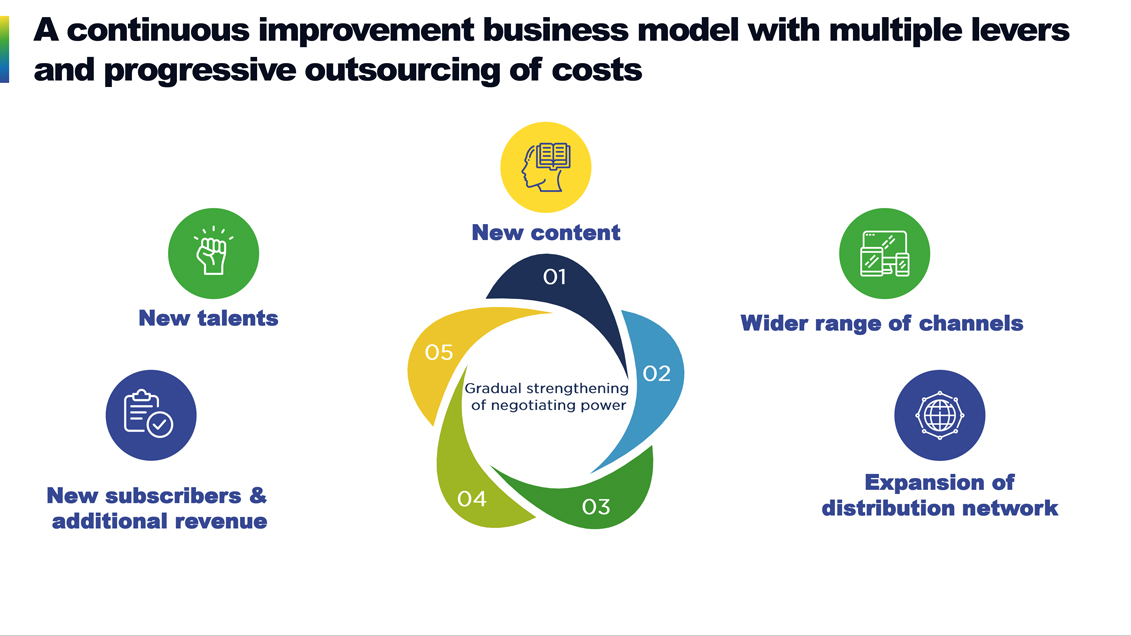 International: a major growth driver that already enjoys a steady increase in growth
Finally, international development is a major focus of Alchimie's strategy. The Group can rely on its distribution platform network and its multi-lingual catalog, the majority of which is not in French. For this purpose, Alchimie has access to production, publishing and distribution companies that are local or cover a linguistic area. With offices in London, Paris, Madrid, Düsseldorf and Sydney, Alchimie already has a footprint in 4 major linguistic areas and intends to accelerate its development there:
The United States, the world's largest SVOD market;
Southeast Asia, the largest futures market;
South America, the market with the highest growth rate today.
To accelerate this dynamic internationally, Alchimie also intends to establish partnerships with local media groups, such as the Spanish media groups Zinet Media with which Alchimie co-publishes Muy Interesante TV, linked to the eponymous magazine, and Prisma Publicaciones with which Alchimie co-publishes the channels Espacio Misterio TV and Objetivo bienestar.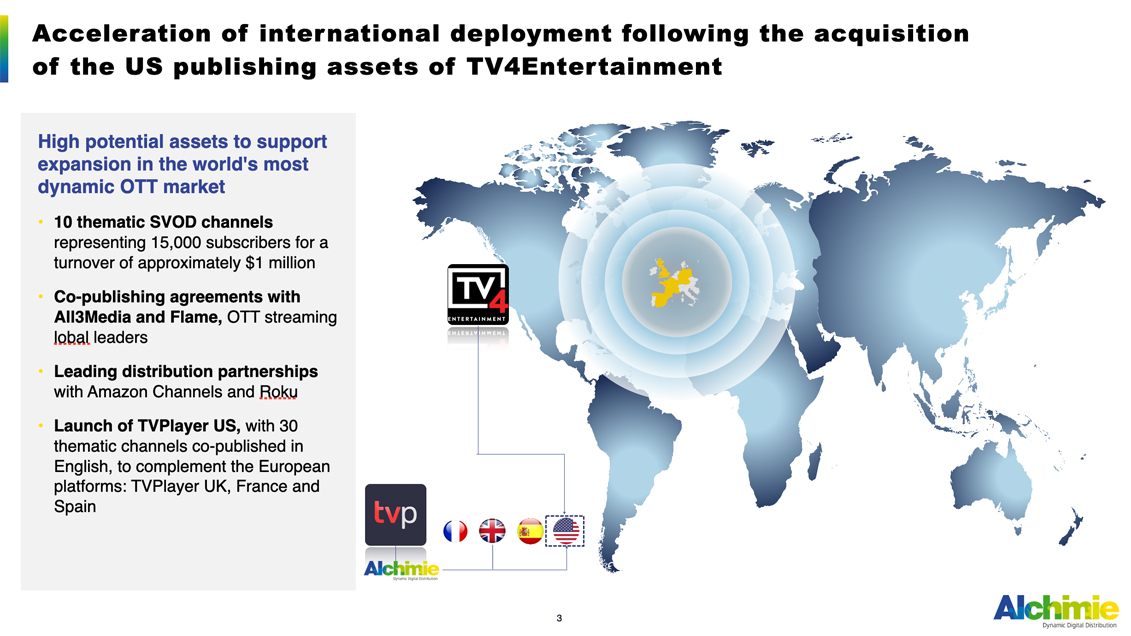 ---
1 Source: https://nocable.org/learn/cable-tv-cord-cutting-statistics/
2 Source: Informitv Multiscreen Index: Television Subscribed numbers at the end of March 2020 for the 10 leading pay-tv services in the US

Contacts
Alchimie
+33 4 76 92 10 11
This email address is being protected from spambots. You need JavaScript enabled to view it.
NewCap
Investor Relations
Financial communication
+33 (0)1 44 71 98 53
This email address is being protected from spambots. You need JavaScript enabled to view it.